---
The Sonitrol Story
How Detecting Termites Led to Catching Criminals

In the early 1960s, Robert Baxter of Anderson, Indiana invented sound-based technology to detect termites in walls. Al Cronk, a retired police officer and local alarm company owner, saw the potential this technology could have for:
Reducing false alarms
Detecting and catching burglars
Baxter and Cronk modified the equipment to work as a security system and, in 1964, Sonitrol (from combining "sound" and "control") became a reality.
Today, Sonitrol provides local service to cities across the US, and to several in Canada and the UK.
So how did Sonitrol become the leading security company in Central Kentucky? It started with a police officer on a mission.
Going from police-owned to police-trusted security company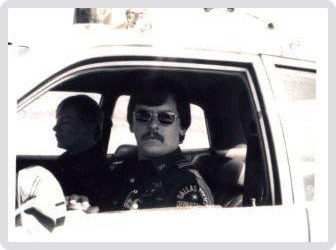 Having worked as a Dallas police officer, Sonny Bates experienced first-hand the higher apprehension rates of Sonitrol alarms. So, in 1984, he bought Sonitrol of Lexington so he could catch more criminals and protect his neighbors.
Today, the company is run by Sonny's sons, Jeremy and Bryan, with 60+ other employees.
Stats of greatness
Ranked as one of the Top 100 security companies in the U.S for the past several years
Lowest false alarm rates in the industry using audio detection and verification
Apprehended more than 175,000 criminals and are stopping more every day
We're proud to partner with: