---
Commercial Video Surveillance Systems in Lexington, KY
Keep Eyes on Your Facility 24/7
With video surveillance, you can monitor your organization when you're away from it. We'll install the latest digital video technology, so you can keep eyes on your system 24/7 and remotely manage operations.
We also use video to verify if a crime or emergency is happening. That way, we can dispatch emergency responders to your facility quicker.

Get a free consultation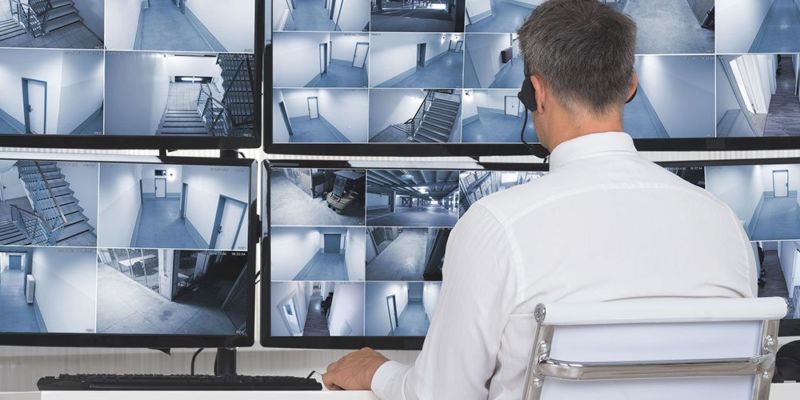 ---
Kentucky companies that use our video surveillance systems
---
Services
Video services we offer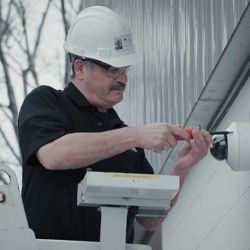 ---
Video surveillance systems
We design, install, maintain and monitor the latest cameras and video technology for any facility. We also run system health checks, so we can immediately fix equipment that isn't working right.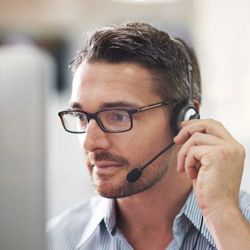 ---
Verified video monitoring
We can monitor your video surveillance system when it's armed to verify whether or not a crime is happening. This means fewer false alarms and quicker emergency response times.
---
Video recording
We can record and store multi-terabytes of continuous video surveillance or simply record and send short clips of motion notifications directly to your smartphone. You can also schedule virtual visits and have the recordings sent to you in an email.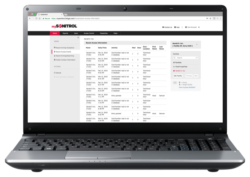 ---
Remote security management
With our security management tool, mySonitrol, you can generate and schedule custom reports, customize video settings and even control cameras remotely.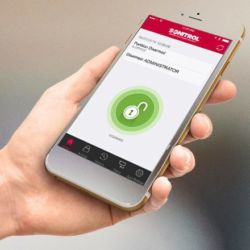 ---
Mobile security management
Arm and disarm your system, view live video, change door lock/unlock schedules and do more with the Sonitrol mobile app.
---
Security Equipment
Cameras we can install at your facility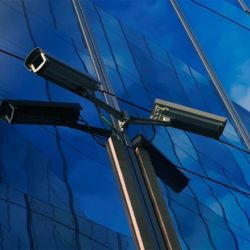 ---
Indoor/outdoor
Don't stress about the elements. Our indoor/outdoor cameras are dustproof and waterproof up to one meter of water. So you'll get clear images whether we install cameras in or outside of your facility.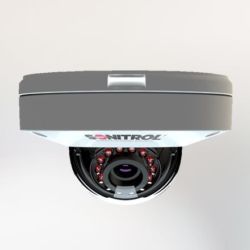 ---
Day/night
Keep eyes on your facility no matter the hour. Our day/night cameras sense the amount of light coming in, and automatically switch from color to black and white for clearer nighttime surveillance. They also come with Smart IR (infrared) technology, so you'll get clear images in dim or dark areas.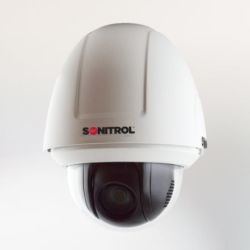 ---
Pan-tilt-zoom (PTZ)
See exactly what you want to with our 360-degree PTZ cameras, which:
We can mount just about anywhere inside your facility.
You can set to automatically tour through specific points, giving you updates on your entire facility.
You can upgrade to include smart tracking, so the cameras can follow an event at your facility as it's happening.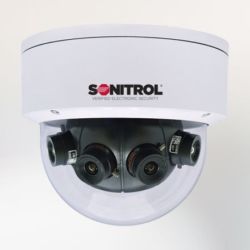 ---
Panoramic
Why install three or four cameras when you can install one? Our panoramic cameras have a 180-degree field of view, giving you better coverage of large areas (with less equipment).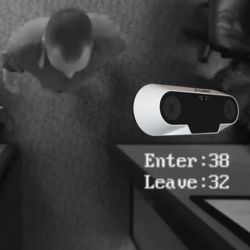 ---
People counter
Need a count of who's in your store or building? Our people counter cameras track two-way traffic of an entry point, so you get an accurate count of how many people enter and exit your facility.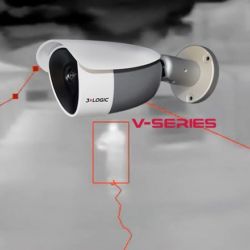 ---
Thermal
Detect everything from electrical shorts and fires to inefficient kitchen walk-ins. Based on your specific settings, our thermal imaging cameras monitor changes in temperature, and immediately alert you if a heat sensor is above or below what it should be.